Most Rev. Donald Hying, bishop of the Gary Catholic Diocese, visited and prayed with patients, among them Elvira Villarreal of Gary, at Franciscan Health Crown Point recently, during a Sacrament of Anointing of the Sick program.
Residents of the Gary community now how have access to prompt illness and injury care offered by Methodist Hospitals Nurse Practitioners at the Midlake Campus in Gary. Current hours of operation are Tuesdays and Fridays from 5 to 8 p.m., and Saturdays from 9 a.m. to 1 p.m.
2016 was a year of education for both the staff at the Northwest Indiana Breast Care Center at Methodist Hospitals and for patients of the center regarding the breast cancer disease.
When it comes to making women and their health concerns a top priority, the hospitals of Community Healthcare System continue to be recognized as leaders in quality care. Community Hospital, Munster; St. Catherine Hospital, East Chicago and St. Mary Medical Center, Hobart have been named among America's Best Hospitals for Heart Care by the Women's Choice Award®. The award signifies that these Northwest Indiana hospitals are positioned in the top 9 percent of 4,789 U.S. hospitals offering heart care services.

St. Mary Medical Center has earned the Gold Seal of Approval® for Advanced Certification for Total Hip and Total Knee Replacement by The Joint Commission, the leading accreditor of health care organizations in the United States. The advanced certification is for critical access hospitals and ambulatory surgery centers seeking to elevate the quality, consistency and safety of their services and patient care.
Although he is a strapping ex-Marine, Todd Fahey of Crown Point could be considered a poster child for smoking cessation.
The Sleep Disorders centers of Franciscan Health Crown Point and Franciscan Health Munster have achieved accreditation from the Accreditation Commission for Health Care Inc.
Through their business, Illiana Heating & Air Conditioning, owners Tom and Sue Krygsheld have been able to bring comfort to the homes of area residents for more than 29 years. As a way to give back to the community and pay it forward, the couple holds an annual fundraiser during the month of October – Breast Cancer Awareness month. A portion of the proceeds from the business' service calls has been set aside to help women benefit from early detection of breast cancer.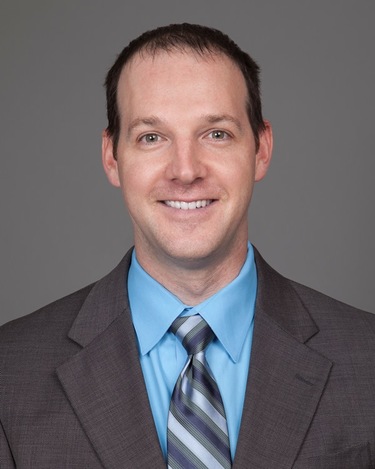 'The patient is more than just their disease'
As a new vascular and interventional radiologist for Franciscan Health's Northern Indiana hospitals, Dennis Prohaska, DO, says he employs a holistic approach to medicine.
Irma Chavez has been treated for sleep apnea for about 10 years, most recently at the Franciscan Health Munster Sleep Disorders Center at Hammond Clinic.
Two area heart doctors on staff with Porter Health Care System are inviting the public to embrace Heart Month in February by learning about two common but dangerous types of heart disease, and how they are treated.