As the weather is warming up, we are preparing for our summer show at Theatre at the Center. The Tin Woman is a new play, running July 13 to Aug. 13 written by Sean Grennan, who wrote Making God Laugh, the stage work which delighted our audiences in 2012. I have known Sean for years and since my first encounter with The Tin Woman, I knew I wanted the chance to work on it. It is a beautiful and touching story which centers around Joy who has received a heart transplant. As she recovers, she questions whether she really deserves a second chance. Meanwhile, the donor's family is trying to heal after the loss of their son, Jack. At a friend's urging, Joy tracks down Jack's family.
On June 9th, Emmy-winning actor, singer and game show host Wayne Brady brings his unique brand of comedy for a one night only show at The Venue at Horseshoe Casino Hammond.
Auditions are January 28 at 10am. If you interested in auditioning or have any questions, please email This email address is being protected from spambots. You need JavaScript enabled to view it. or call the theater at 219-937-8780. Auditions are open to anyone and everyone ages 12-18 grades 6-12 from Indiana or Illinois, public, private or home schooled. All are welcomed.
The Box Office will be OPEN on Friday!
If you take advantage of the wonderful small businesses around downtown Valparaiso on the day after Thanksgiving, the Memorial Opera House will be open as well for our normal business hours - 10am-2pm.
Written by:
Anna Hanson
—
Last Updated on 24 October 2016
Theatre came alive in NWI on Sunday night, and it happened all in one room. Northwest Indiana Theatre in Excellence Foundation celebrated their 24th annual NIETF Awards Gala, which highlighted another fantastic year in theatre within our three county region. The awards showcased talent on stage, and behind the stage by playing a big part in both dramas and musicals.
NIETF is proud to announce the Nominees for the 2015-16 season. Please join us in thanking our NIETF viewers for a year of excellent service and numerous hours and join us in congratulating everyone who does community theatre – including this year's nominees.
This Saturday, August 13, the Harmonies for Healing "Supergroup" will be performing with Under the Streetlamp at the Star Plaza Theatre in Merrillville, Ind.
Written by:
Mona Sehgal
—
Last Updated on 8 August 2016
The Northwest Indiana Excellence in Theatre Foundation (NIETF) constantly strives to make a positive impact in the community through arts. They did just this during the 4th Annual NIETF Theatrepalooza, a free theatre festival held on the afternoon of Sunday, August 7 at Chesterton High School.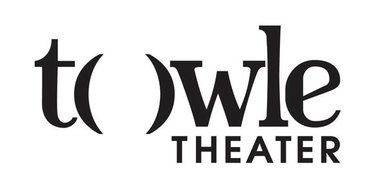 The Towle Theater, Hammond's premiere theater destination, is seeking strong singers & actors 20 years old and up for the upcoming 14th annual non-equity production of A Fabulous 50's Christmas.
Since 2010, the Towle Youth Theater Ensemble, or TYTE, has been entertaining audiences with productions such as the Northwest Indiana Premiere of Jason Robert Brown's 13, Anne of Green Gables, Laughing Stock, Clue the Musical, Do Black Patent Leather Shoes Really Reflect Up?, Runaways and the World Premiere of Mental. The next TYTE production will be The Musical of Musicals, The Musical directed by Managing Director Jeff Casey and Musical Direction by Elizabeth Tuazon.
There is no better place in Porter County to celebrate and have a great time than the William Urschel Pavilion. The Memorial Opera House Foundation threw it back a couple of decades during the Back to the 50's Sock Hop on the evening of Friday, July 22nd. The proceeds garnered during the event went to support Memorial Opera House.