The South Shore will have a busy weekend as athletes, coaches and families visit northwest Indiana for the Scholastic Chess of Indiana State Team Championships and Lutheran Basketball Tournament.
Written by:
Taylor Irby
—
Last Updated on 18 March 2017
The Duneland Chamber of Commerce had a successful second year in hosting their Corkscrew and Brew beer festival at Thomas Centennial Park in Chesterton on March 18. In just its second year, the Chamber team was excited to see the event grow and evolve.
Written by:
Jenny Craig
—
Last Updated on 14 March 2017
Just in time for spring, Chester Ag Systems invited friends, customers, and vendors to their 'Valley Days' celebration. The event included the Daybreak Demo, to showcase all of the new technology available to assist the farming community for the year ahead, breakfast, and exclusive ICON demonstrations . Samantha Stinnett said that Chester Ag Systems "expected 75-100 growers and will give them hands on ICON Panel demonstrations. We also have a Nelson distributor, an AgSense rep, and our district manager, all here to represent the team and products we offer."
"All About the Girls" returns on May 11th for the 3rd year, bringing together fun and inspiration from some of the strongest women in Northwest Indiana, all built around the theme "You're Welcome World: Changing the World by Being Yourself."
Spring is in the air! Time to visit Blue Chip Casino, Hotel & Spa for gaming fun, dining, music and special events. Tickets are on sale now for the ultimate beer sampling event, the 7th Annual Blue Chip Brewfest, to be held on Saturday, April 8.
March at Blue Chip Casino, Hotel & Spa, Michigan City, Indiana, Northwest Indiana's premier entertainment destination, features dining and spa specials, gaming excitement, and live music.
Guinness World Record Set at Horseshoe Hammond
Horseshoe Hammond's 9th annual Chicago Poker Classic starts Thursday, March 2 and runs through Monday, March 13. The CPC kicks off with a $360 No-Limit Hold'em tournament that drew in 2,160 players last year, creating a prize pool close to $700,000. 1st place winner Jeffrey G. from Chicago, IL walked away with over $100,000. Similar turnouts are expected this year.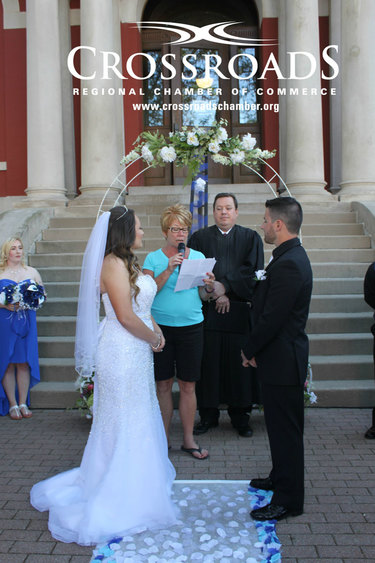 The Chamber of Commerce will host the annual Marriage Mill wedding on Friday, June 16, 2017 at 6:00 p.m., and is looking for one couple to get married! This is a one-of-a-kind, historic wedding ceremony! The casual ceremony is performed at the bottom of the stairs in front of the Historic Old Lake County Courthouse. The guests stand lining the walkway to the stairs, during the fabulous Food & Arts Festival.
The weather is beginning to warm and there is a ton going on throughout Chicagoland! The South Shore Line can get you to hundreds of events taking place throughout the month of March and the best part: up to three kids can ride free with an accompanying adult!
Girls on the Run of Northwest Indiana is excited to celebrate their 10-year anniversary with the communities of Northwest Indiana on Saturday, March 11 at Wicker Park Social Center, 8554 Indianapolis Blvd, Highland, IN.
Written by:
Andrew Rowe
—
Last Updated on 20 February 2017
On Saturday, nearly 400 people gathered at Innsbrook Country Club in Merrillville for the Methodist Hospitals Foundation's annual Mardi Gras Masquerade Benefit. The 2017 Masquerade Benefit was held and celebrated for the benefit of Methodist Hospitals Heart & Vascular Institute in order to allow them to continue to provide the most technologically advanced and highest quality care for their patients.