Duneland native, Pat Gland, who served as a bus driver for the Duneland School Corporation for 35 years, lost more than half of her house in a catastrophic fire on January 13, 2017. Thankfully, Pat escaped without injury but now she needs the community's help.
We are fast approaching this year's National Rebuilding Work Day and your local organization, Rebuilding Together – Duneland (RTD) and it's now time to register as a volunteer to help out your neighbors in need. With multiple homes and community projects seeking assistance this year, sign up now and mark your calendars to be part of RTD's 20th Anniversary work day on April 29th, 2017. In just one Saturday, you can make a lasting difference for your neighbors in the Duneland community while connecting with other local volunteers. We provide your lunch and t-shirt.
It was a trade of good news on Monday at the Albert's Diamond Jewelers store in Schererville. The staff presented a check of $171,000 to the Indiana State Chapter of the National Multiple Sclerosis Society and in return, the employees received a glass trophy, honoring the business into the MS Circle of Distinction for surpassing the $1 million mark of lifetime donations.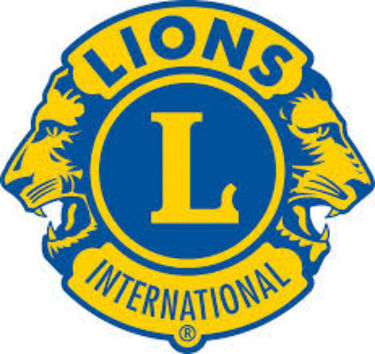 Munster Lions Club is proud to announce that our very own Lion, Dave Shafer, has been awarded the Munster Chamber of Commerce Citizen Of The Year Award.
About 100 newborns at Porter Regional Hospital will receive beautiful hand-made reds hats this month thanks to talented knitters and crochet artists in our community, and the American Heart Association (AHA) Little Hats Big Hearts program. Throughout the year, the AHA invites community yarn artists to make the soft creations for babies across the region to raise awareness for congenital heart defects during February, National Heart Month.
As many Munster residents are already aware, Munster Police Officer Joe Pacheco was diagnosed with stage 4, malignant, brain cancer in January. Officer Pacheco is the School Resource Officer at Munster High School, supervises the Munster Police Explorers Program, and serves on the department's Honor Guard. He is married with two young children.
A cup of coffee can accomplish a lot. It can jump start a day, it can bring people together, and for Northwest Indiana McDonald's Operators (NIMO), it can help support education in Northwest Indiana.
Crossroads YMCA was awarded a $21,250.000 grant from ArcelorMittal. The funds support programs for children which focus on physical fitness, health and nutrition and character development.
On Wednesday, Porter County Healthcare System donated a decommissioned ambulance to Porter County Search & Rescue, who was in dire need of a large vehicle to use during their operations.
Legacy Foundation is looking for enthusiastic volunteers to help select deserving high school and college students to receive scholarships!
Lake Central class cabinet put on a fundraiser the week of Mon. Jan. 23, to help raise money for Vincent Bossi, a freshman at Lake Central. Bossi, who is currently at the Mayo Clinic in Minnesota, was diagnosed with CVID, however, doctors at the Mayo Clinic have been hearing from doctors all over the nation about potentially finding a new diagnosis.