The Crown Point Community Foundation awarded $84,523 in 26 community grants during its recent grant cycle. Grantees ranged from pet rescue to a local theater, all enriching the lives of South Lake County.
Armored with everyday delicious and nutritious food, the 7th Annual Pantry on the Go has arrived and is ready to battle hunger in Northwest Indiana.
Written by:
Taylor Irby
—
Last Updated on 29 March 2017
NIPSCO teamed up with the Indiana Utility Regulatory Commission, and the Washington Township Volunteer Fire Department to teach area professionals around Northwest Indiana about safe digging through a live demonstration of a pipe being hit.
Valerie Gonzalez didn't give much thought initially to the fact her diploma failed to arrive in her home mailbox after she had participated in Purdue University Calumet Commencement Exercises back in the spring of 1999.
When he draws and paints, Bishop Noll senior Antonio Magaña said he feels like he is in his own world where he can express himself through his artwork. Those talents earned him first-place honors during the annual juried high school art exhibit held earlier this month at Calumet College of St. Joseph.
Written by:
Taylor Irby
—
Last Updated on 28 March 2017
The Humane Society Calumet Area supports the humane treatment of animals in our community by taking in animals and caring for them, holding behavioral classes for animals to make them more adoptable and helps control populations by spaying and neutering every animal they take in.
Now you can ride your bike to work from the train station! The South Shore Line's (SSL) Bikes on Trains program is now being offered on two morning and evening rush-hour weekday trains in addition to select weekend trains. Bike cars will be available on select weekend/holiday and select weekday trains from April through October.
It is not enough to go through school with perfect grades anymore. Yes, those A's look great on paper, but it now as important as ever to be able to tell your future employer, 'I have experience.'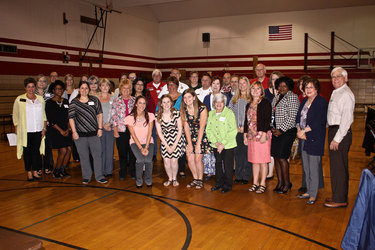 Portage Township Schools will be hosting the Reality Store for Willowcreek Middle School on Thursday, May 11th and Fegely Middle School on Thursday, May 18th. Business and community volunteers are extremely important to this program. Volunteers will assist students as they learn how to live within their means while enjoying their chosen career.
Written by:
Andrew Rowe
—
Last Updated on 27 March 2017
For Susanna Schroeder, bringing her son, Elias, to Jacob's Ladder Pediatric Rehabilitation was a revelation. The doors that they've been able to open and the insights their work has provided her and her family has had a tremendous impact on their lives.
The Munster High School Dance Teams had a very successful year. Both the JV and Varsity teams won first place at the IHSDTA state finals competition in the pom category for the third year in a row. In the jazz category, both teams earned 2nd place. The competition took place at New Castle High School.