During April, NWI Innovators of the Month shines the spotlight on new Society Members – The ArcelorMittal Global R&D Center Team; Patti Komara; The aqUVPurification Team; and Elizabeth Lynn, Ph.D. Highlighted below is David Price, Olga Girina, Damon Panahi and Pavan Venkatasurya of the ArcelorMittal Team based in East Chicago. Also featured below is Patti Komara, Patti's All-American & Tumblebear Connection, Dyer. All are being celebrated as part of the 2016 – 2017 Class of Innovators, the largest group inducted into The Society of Innovators. The Society is part of Ivy Tech's Gerald I. Lamkin Innovation & Entrepreneurship Center. For information, contact O'Merrial Butchee, Director, Lamkin I & E Center at (219) 981-4942, or John Davies, Managing Director, Society of Innovators at (219) 981-1111,...
Written by:
Ozinga
—
Last Updated on 24 March 2017
Looking for a new job? Trade up and check out all that Ozinga has to offer!
Named within the Top Work Places in 2016 by the Chicago Tribune, Ozinga is hiring drivers, mechanics, technicians and dispatchers - careers that will put your skills to work!
Written by:
Andrew Rowe
—
Last Updated on 22 March 2017
Chesterton Strack & Van Til Store Director, Stephanie Flynn, is a Portage-native and her career in the industry started early as she began working in a grocery store when she was 19 years old.
Written by:
Andrew Rowe
—
Last Updated on 21 March 2017
Lakeside Wealth Management is a leading wealth advisory firm based in Chesterton and what makes the company exceptional is the people. Whether you're working with an advisor, an administrator or a member of the support staff, you know that you're being taken care of by professionals who care about securing your financial future and making Northwest Indiana a better place to live and work.
Written by:
Andrew Rowe
—
Last Updated on 21 March 2017
Portage-native, Amy Tinnel, is now taking her first steps into real estate through joining Valparaiso-based Boulder Bay Realty. Prior to joining Lynda Anderson and the team at Boulder Bay, Tinnel had been working in property management from home.
Come on your own, or put together a team. On Thursday, April 6 the Greater Portage, Duneland, and Hobart Chambers will be hosting The Chamber Business Challenge. The event will take place at Zao Island 1050 Horse Prairie Ave, Valparaiso, IN 46385 from 3:00 pm to 6:00 pm. Individuals from all three Chambers will be put on teams of 10 to battle against each other.
Written by:
Andrew Rowe
—
Last Updated on 20 March 2017
Team Chevy sales consultant Mike Spudic, now in his 18th year with Team Chevy, got the invitation to join Valparaiso-based dealership and never looked back.
Jacqueline Hoekema and Constance Adams have been appointed Co-Directors of the Methodist Hospitals Heart & Vascular Institute. Jacqueline Hoekema is the new Director over Business Operations and Constance Adams is the new Director over Clinical & Quality.
Methodist Hospitals is pleased to announce the addition of Perry Zack, D.O. to the Methodist Physician Group. Dr. Zack is Board Certified by the American Osteopathic Board of Family Physicians and has served Northwest Indiana families for more than twenty years.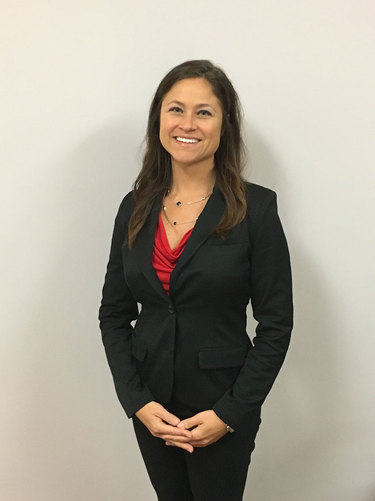 Humane Society Calumet Area (HSCA) welcomes Lisa Carpenter as Chief Development Officer to the organization to assist in major fundraising initiatives and strengthen donor relations. Carpenter, a resident of St. John Ind., joined the organization on January 2nd.
After moving to the Midwest from New Jersey at a young age, and growing up in Valparaiso, Amy Wentland recently moved back to the region again and has hit the ground running for Realty Executives Premier in Valparaiso.